Jack and I visited friends in Denver and Taos this past May and while in Taos our friend, Julie, took us to Victory Ranch, a working alpaca ranch. We fed the baby alpacas (cria). They don't have any upper teeth so one doesn't have to worry about getting gouged. Watch out though, they do spit! The ranch has an attached store and supports the local spinners, weavers, and dyers. I, of course, took advantage of the alpaca yarn! Their website is www.victoryranch.com.  Here are a few pictures from the trip….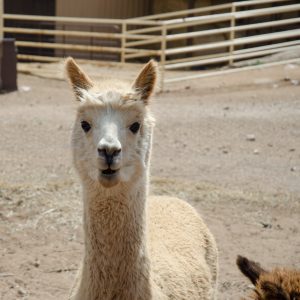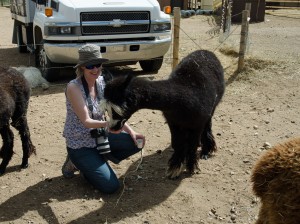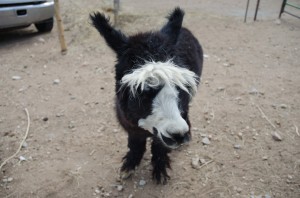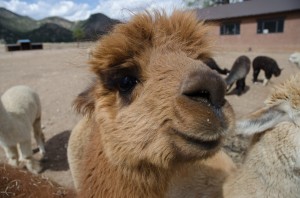 Baby alpaca yarn is incredibly soft and very warm.  I use it often in many of the items I knit.  Often it is spun with another fiber such as silk.
Here is such an example….